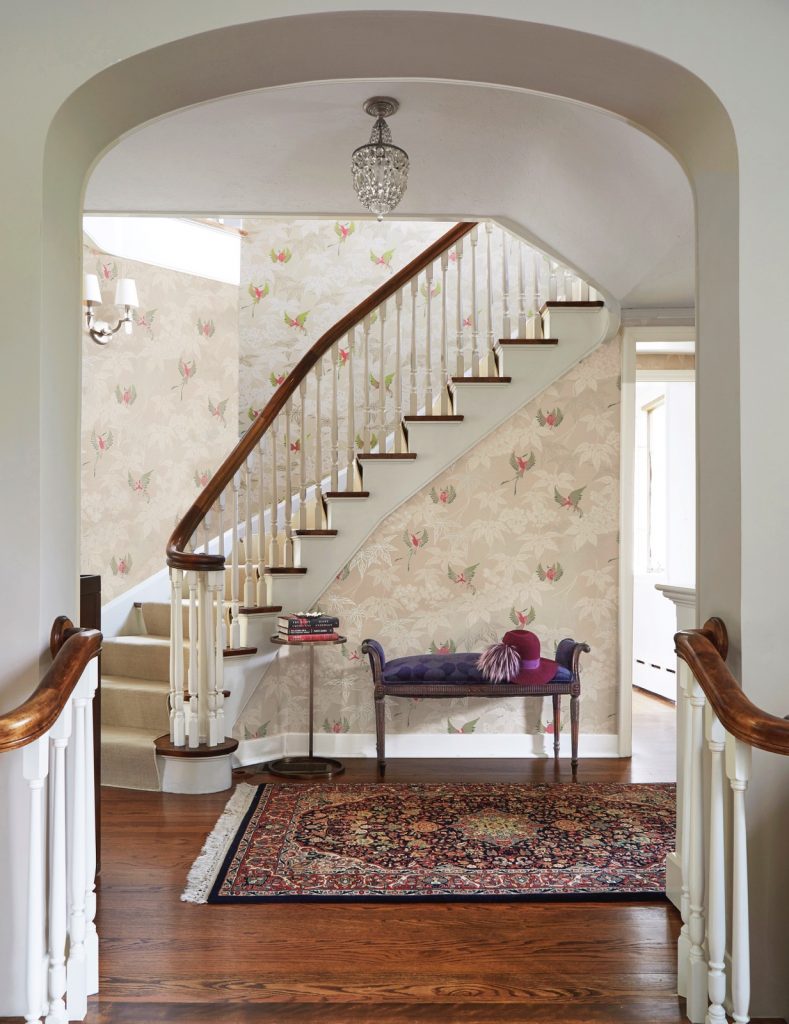 What can we help you with today?
Lisa and team are chameleons whose mantra
BE DARING. BE INSPIRED. BE REALISTIC. HAVE FUN is still true after almost 20 years!
They approach every project to be custom-tailored to the Client's needs – budget, timeline, expectations and scope. Some of their larger projects can take years to complete — but there is a lot of love for smaller projects and that instant gratification.
Lisa's goal – ALWAYS – is to deliver both a gorgeous product that leaves their Clients spellbound AND a more functional space that lets them live their lives a little easier.
LWD prefers to start every project with Client inspirational images – pictures of what they like and what they don't like. After all, one's interpretation of "Spicy Cottage Chic" can be very different from person to person! This exercise also helps to unveil how 'spirited' a Client wants to be on the design spectrum (quiet to dramatic).

Creating realistic budgets and timeframes for each project are also essentials for smooth sailing. Lisa's natural style is bold – layered bombshells of color and pattern with a well-curated collection of old and new furnishings.  She's a mixer of styles and periods, and a master at layering patterns, textures and colors. She wants to consider every square inch of a room when developing the concept – this includes the ceiling and the trim (white is not always the right answer!).  Her Clients that know her well will tell you her sweet spot is bold color, wallpaper and lighting — the more the better! She's a somewhat of a shapeshifter when it comes to design, morphing her own natural inclinations to make sense in the Client's own personal style.

Whatever the scope of the project, Lisa will collaborate with architects and contractors on the Client's behalf as well as manage her artisans, workrooms and other trade partners to execute the vision.  Her insight, experience, and a spectacular set of eyes can carry you through the process — from that first meeting to that last fluffed pillow!
Sometimes the Client may only want to work on two or four rooms versus an entire home. And that's just fine! LWD will tackle this with the same gusto as a whole house
concepting, floor plans, Client meetings and shopping trips… all the way to installation. Often Clients chose to do a handful of rooms at a time – over a course of several years, the whole house can be transformed. LWD will occasionally take on a one-room only project – don't hesitate to ask!
Construction/Architectural Services
Whether the project entails a new build or just ripping out walls to start over, LWD would love to be there at the beginning. Being brought in at project inception allows for collaboration as a team (with the architects, builders and the Client) to define the vision, needs/deal-breakers and 'wish list' items. Although LWD plays consultant on the architectural element, they will take the lead on all interior finishes. From selecting furnishings to cabinetry to that crazy purple tassel on the pillows, Lisa and team will select, execute and install the rest!
These are the most used spaces in the home — and generally the most complicated! LWD will help you imagine the possibilities, sort thru the different options, and educate the Client on what's
Sometimes Clients go about it on their own and get to the point where they are "almost there" but need a little professional help. For a fixed fee, LWD can meet one-on-one in the Client's home — or even virtually — to answer questions, suggest new ideas and provide some expert direction. It is meant to be a one-time session where all the work happens during that session (there is no prep or follow-up). These sessions are a minimum of 90 minutes. Drive time is extra if round trip is longer than 45 minutes.
Our Clients' second homes tend to be completely different from their everyday house – they turn up the fun and explore ideas they would never consider in their daily life! Working remotely with on-site contractors provides daily tabs on progress, while intermittent trips let the team check out the unfolding design in real time.
Being in the business for nearly two decades, Lisa has amassed a list of favorite trades and vendors that execute their insanely beautiful ideas. From custom furniture, cabinetry, to window treatments and wallpaper, LWD has it covered.